…and what the computers think about how I feel about rain.
At the beginning of this year Gartner unleashed some interesting stats that further solidify the idea that, in advertising, Data is King.
They predicted that, by by 2025, one in five B2B companies will leverage artificial intelligence (AI)/machine learning (ML) to connect buyers with sales reps at key moments during digital commerce interactions, and that by 2026, 60% of millennial and Gen Z consumers will prefer making purchases on social platforms over traditional digital commerce platforms.
Forrester's forecast analyst Brandon Verblow also talks about Marketing spend seeing a post pandemic acceleration. From a 10% decline by western companies in 2020, to a 1% increase over 2019 levels last year. They say the reasons for this are two:
The accelerated shift to digital marketing. Because the ROI of digital marketing is easier to measure, it is easier to justify increases in marketing investments.
Marketing's ascendance in a rapidly changing world. With the pandemic catalyzing changes in consumer tastes and behaviors, marketing is becoming more important in retaining existing customers, recapturing lost ones, and attracting new ones.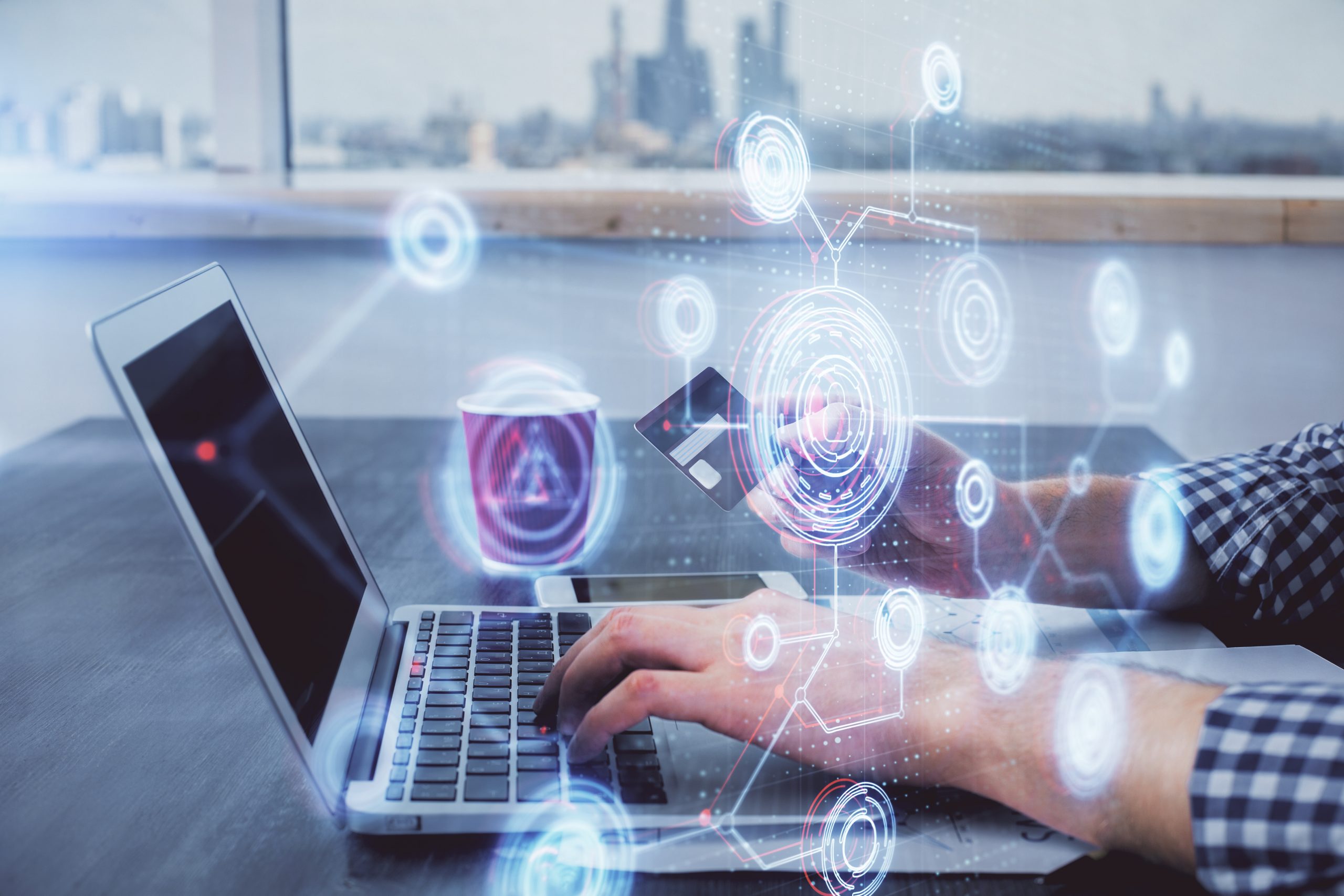 These changes and predictions all point to perhaps,
the most clickbate-able two letters in the world these days, "Ai".
When it comes to Ai there is a lot of hype in the ad word. A lot of buzz. So, we decided to have a look at 3 real life examples that are helping change what we mean when we say Advertising…
The Current State of Play: 3 cool examples
2 weeks ago, Pesando, the AI content generation and decisioning platform was named the winner in the Artificial Intelligence Excellence Awards in two categories Artificial Creativity and Natural Language Processing.  In 2016, Techcrunch reported that Goldman Sach's invested $30 million into these guys who then were described in the article as an automated copywriting service.  Basically, they aggregate content, break it down into sentence structure, word choice, emotion and deliver a more clickable call-to-action. They say, the combination of language and AI will:
Unlock $800 billion in incremental revenue for brands worldwide over the next 10 years
Create an average of 40% uplift in conversion rates for messages
Drive engagement and loyalty through actually achievable personalized experiences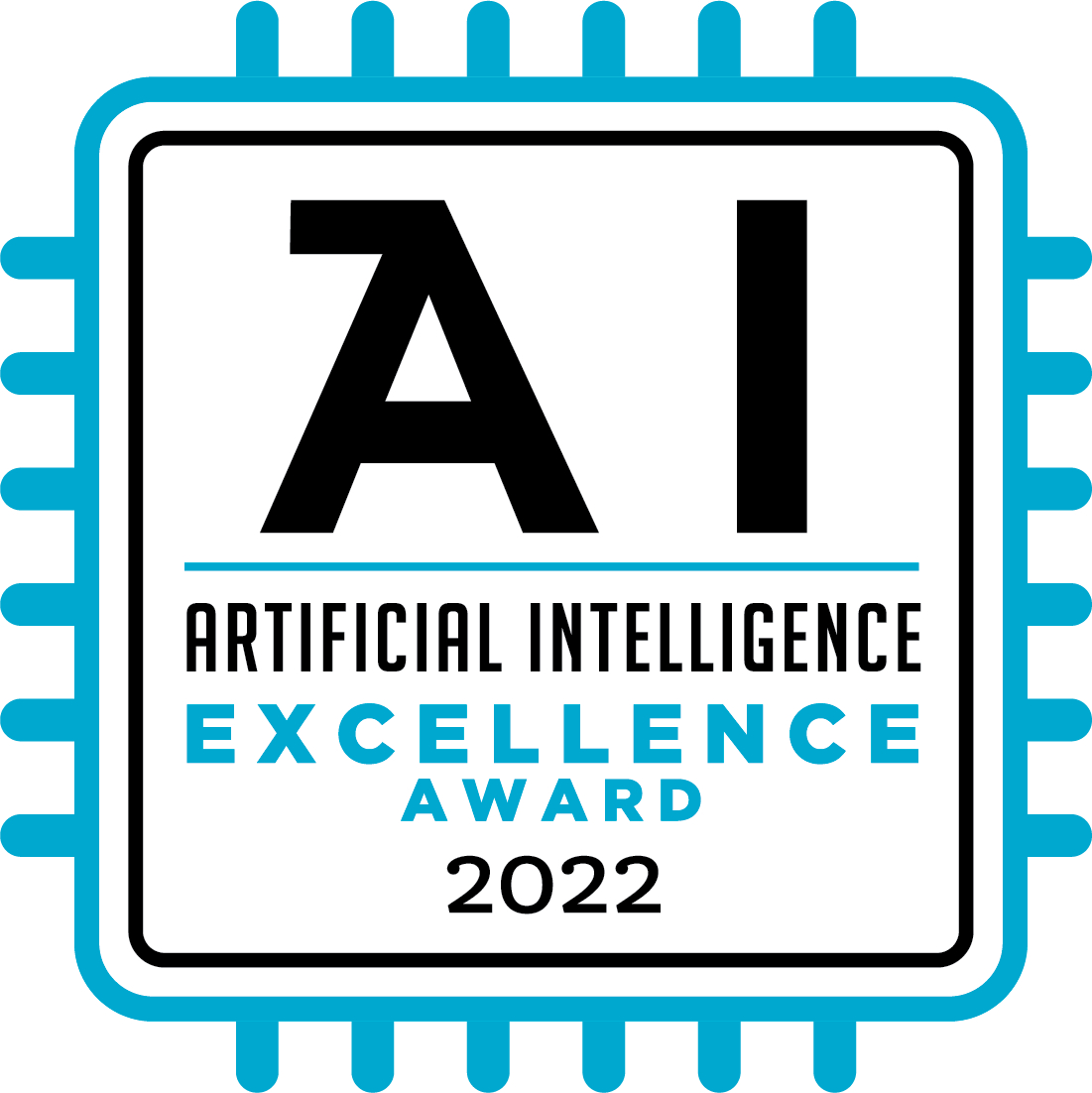 2. IBM's Watson Advertising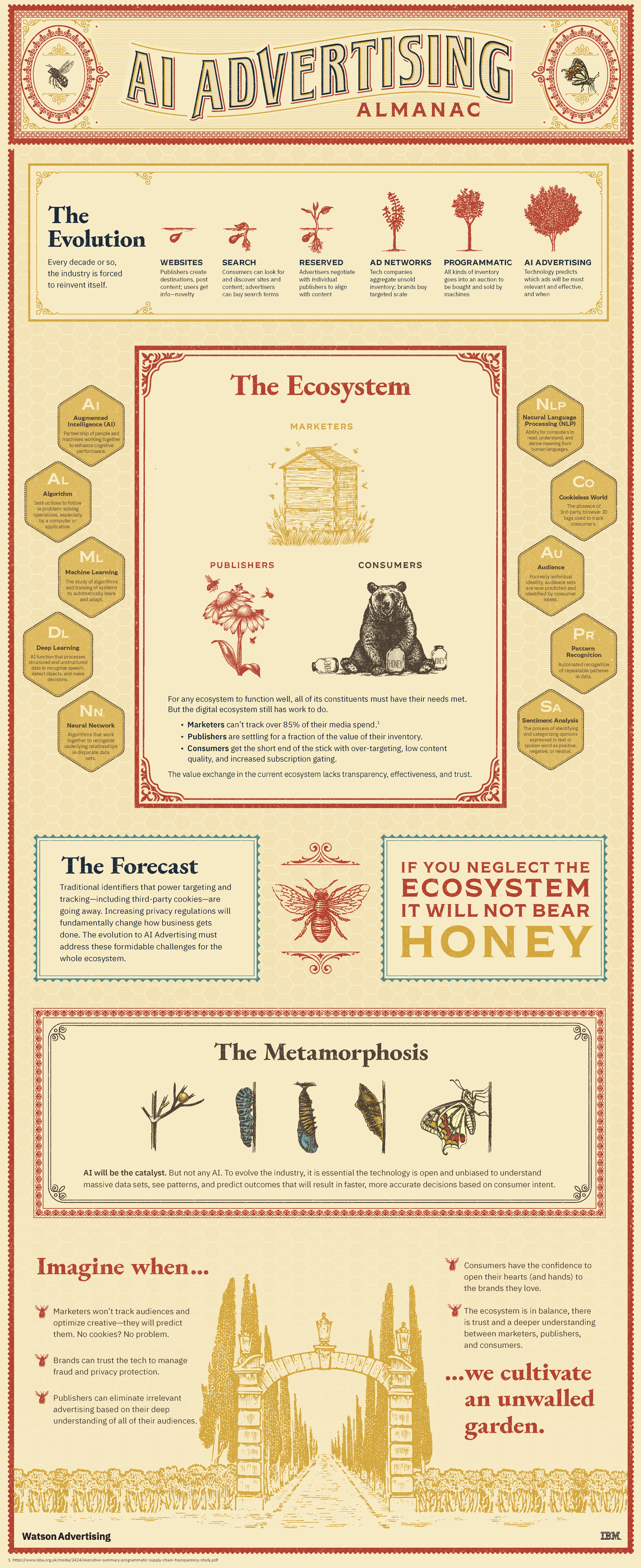 In January of 2022 IBM announced that together with The Weather Company, they would push its data to Amazon Web Services (AWS) platform. IBM Watson Advertising's Weather Analytics allows business to
harness the relationship between weather and consumer behavior using artificial intelligence to extract deep insights to help businesses make more confident, data-driven and insightful enterprise decisions.
And they even produced this handy infographic
3. Magnolia Market and Shopify Plus
Magnolia Market  is a mom and pop shop known for its super customer experience. The owners wanted to take this physical reality online somehow for the e-commerce site.. So with the help of Augmented Reality they are able to combine food, games, shopping and garden with Shopify Plus and AR. 
The results, as you see, are way cool. It allows users to view products in 3D (using AR) and "place" them in their own homes. Magnolia knocked it out of the park on this one and no doubt their competitors are scrambling.
With all this automation you'd think a writer like me would be worried.  Ai is here, big-time and it will only get better. But I look at it as an opportunity. It means that the nitty-gritty stuff, like optimization and data driven improvements can be done by the machines, so the creative element, which is our distinctly human ability and mostly how I make a living, will have more time to flourish (aka. Drink more coffee, doodle, and stare at the clouds while thinking up ways of how to best sell this new yogurt drink to Moms between the age of 32 and 37).
It's not just me being optimistic. I am not alone, in her boldly named article, "Ultimate Guide to AI Marketing in 2022" (which has some great definitions of a bunch of the terms used here) the author, Geri Mileva sums it up like this:
"Artificial intelligence is here to stay, but it does not solely hold the key to capturing the hearts of your customers. There is still some value to the human touch and emotional marketing. Marketers should be able to wield some amount of agility when it comes to switching from AI to high-touch "human" marketing. Together, these two approaches can bring the best results. "
As I sit in my home office, on a rainy and cool day in Prague, I just asked "Alexa.. will computers take over adverting?" She said, blah, blah, blah "….better target users based on location and time of day."  Ha! She still doesn't know about her cousins at IBM monitoring my feelings about the weather. And I doubt Google's crawlers know the title of my post here is a Haiku. 😉