Another social network? Really? Now? Not at all! Because Pinterest is known to be not a classic social network, but a mixture of visual search engine and inspiration platform. While networks like Facebook and Instagram share content from the past or the present, Pinterest is about the future!
Pinners are planners. Pinterest helps people create a life they love. But how exactly does the platform do it? From the user's point of view, there are three good reasons to visit Pinterest:
1. Daily decisions:
"Chloe is looking for a party outfit for the weekend."
Which products can be behind it? Clothing, shoes, jewellery, cosmetics, hair
products, nail polish, fashion accessories.
2. Seasonal occasions:
"In November Sarah is looking for ideas for Xmas decorations."
Which products can be behind it? Lighting and fairy lights, decoration accessories for Christmas, blankets and furs, textiles such as pillowcases,  tablecloths, cutlery, Advent wreaths, Advent calendars.
3. Moments of life:
"Tom and Martha are getting married and are looking for inspiration for their perfect day."
Which products can be behind it? Catering, photographer, wedding location,
bridal bouquet, decorations, bridal and groom fashion etc.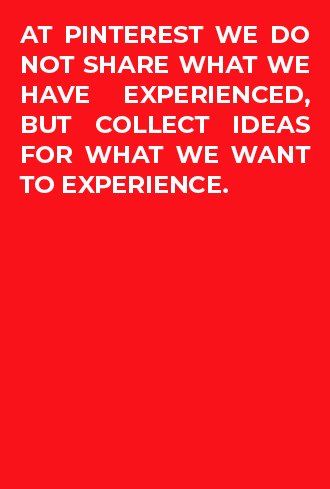 You notice that you are already in the middle of the game with your company's products or services! Your big advantage on Pinterest:
You can reach people during their planning and decision-making. Brands don't get in the way here, they inspire users. On Pinterest you share your ideas with people who really want to see them and who deliberately deal with your content. This is the very important part of a perfect pull marketing strategy
Don't think that Pinterest is only for people who are interested in fashion, DIY, home accessories and recipes. There are more than 30 categories on Pinterest, from automotive and finance from travel to education or sports. The platform is also extremely exciting for niche topics!
Let's see who are the users of Pinterest!
If you want to understand the demographics of the users, you have to take a look at the Pinterest world of numbers: There are 450 million monthly active Pinterest users worldwide (Source: Sprout Social). Pinterest now has around 1.4 million users in Hungary and in addition to the 78.2% percent share of women, men are also following with 17.6% percent in Hungary – and the trend is rising.
(Source: Hootsuite)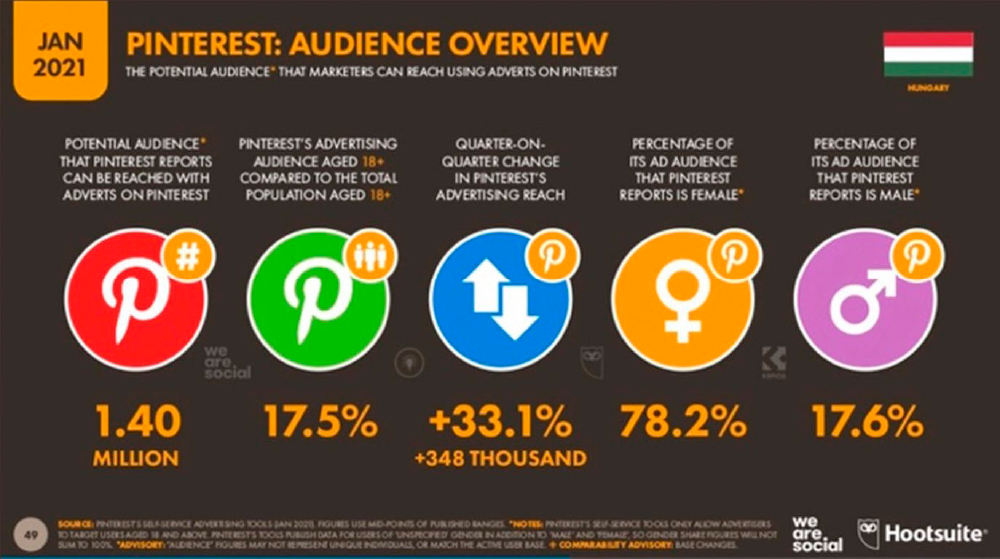 1. Know your goals and target audience on Pinterest!
For strategy optimization, it is first important to know your goal.
What do you want to achieve on Pinterest?
· Brand awareness
· Achieve conversions (e.g. newsletter or webinar registrations)
· Drive offline business sales
· Increase online sales
· Increase app installs
How do you want to position yourself on Pinterest? Who is your target audience? What added value can you offer your target group and how can you make it available digitally?

Make sure that your content matches the interests of your target group on Pinterest. This means that it is not about just bluntly pinning your own products, but about sharing content that serves as a solution to the problems of your target group.
2. Optimize your pin strategy
There are a few basic factors that any good pin strategy should include:
· Verify your website: This gives you access to your website analytics and shows users where they can find more content from you.
· Activate Rich Pins: Rich Pins get more visibility in the feed and contain additional information.
· SEO: Research your most important keywords and integrate them into your profile, board and pin descriptions.
· Create theme worlds: The heart of your Pinterest profile are your pin boards. Make the titles as niche as possible.
· Continuity and efficiency: Pin daily and use a time-saving planning tool such as Socialbakers, Viraltag or Hootsuite.
· Create design templates: Create 4-5 pin templates for your standard pin so that you only have to exchange images and text. That saves you a lot of time! Design the pins according to your corporate brandbook to ensure recognition.
How do you want to position yourself on Pinterest? Who is your target audience? What added value can you offer your target group and how can you make it available digitally?

We recommend pinning at least 2 to 6 pins a day, preferably a mix of standard, video and story pins.
Pin seasonally and always remember: Pinners are planners! Do it like the professional retail marketers and start your content a good three months before the start of the season
Spam: Pinterest is currently very active against spam profiles. So be very careful not to repin pins from spam accounts.
A sophisticated pin strategy and regular activity on Pinterest is important, but only half of the battle. In order to successfully integrate Pinterest into your marketing strategy in the long term, you should also take a closer look at your website. Is it designed to be Pinterest-friendly?
In order to optimize your website for Pinterest and thus generate more reach, you should do the following:

"Hide" your pins so that they cannot be seen in the blog article, but only when the "Pin it" button is clicked. This is possible, for example, with the help of a social media plug-in such as Shariff, Tasty Pin or with Easy Social Share Buttons. Be aware: Only Shariff is 100% GDPRcompliant!
Include Pinterest widgets
Communicate that you are active on Pinterest. Pinterest offers you various widgets that you can use to promote your profile, selected pins or pin boards. With the save button you make it easier for visitors to memorize the content they like on Pinterest, and with the follow button you invite your visitors to follow you.
Include Pinterest-optimized images
This increases the chance that your site visitors will continue to pin your content. For example, you can include the images at the end of a blog article with a call to action that the image should be pinned. Since a blog or website design is usually created in landscape format, it should be taken into account that a portrait format graphic must be integrated for this.
Optimize your link targets
While the first two tips were about driving your site visitors' attention to your Pinterest profile or encouraging them to pin, now the user comes from Pinterest and may not yet know your site. He clicked on one of your pins that linked to your website. That means he is interested in your products and your company. Now is your chance to gain the user's trust and convince them of your products.
The pins that lead to your company page should link to your products, optimized blog articles or optimized landing pages. For all link targets, the user must find what was teased on the pin. For example, if you have a fashion item or a home accessory depicted on your pin, make sure that the user can buy it immediately after clicking. If you teased the solution to a specific problem, the user should find the right blog article here.
Never lose sight of your goal: It's about converting interested users into qualified leads and customers. Depending on what you are offering, it also makes sense to offer a free download, a discount campaign or the option to subscribe to the newsletter on the landing page.
4. Address your target group with these pin formats
Inspire users with optimized pin designs and formats that exactly match your goal: Discovery, inspiration, awareness, consideration or direct implementation – that is the user journey on Pinterest. This is one of the greatest success factors, especially with Pinterest as a visual search engine, and should therefore be assigned a high priority.
Don't just show your product – you can do a lot more here! Pinterest has a few special pin formats to choose from, which you can use to increase your traffic, bookmark campaigns or brand awareness depending on your goal.
Tips for product images:
Can I just pin my products? Yes, as long as you have a strategy and mix your pin strategy with different pin formats! Especially in the e-commerce sector, you can create the basis wonderfully with product pins and fill your (Tailwind) editorial calendar with them. We recommend not just pure product photos against a white background, but photos that show your product in everyday use and are therefore more inspirational.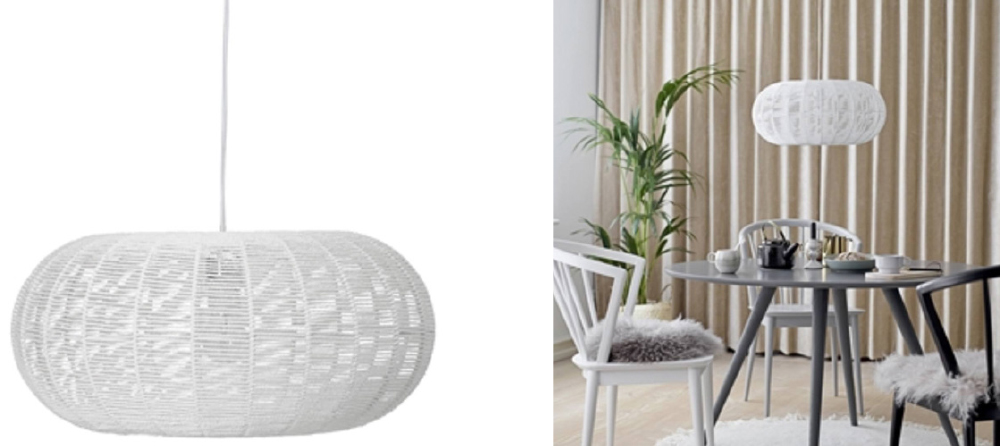 Here you can see the difference. Well, which one appeals to you more?
Another point that speaks in favour of including product photos is that Pinterest has visual search functions. This means that users can search for similar-looking products using Pinterest Lens or visual search. If you now make all of your products discoverable for these functions, this increases your reach.
Do you have influencer collaborations? These images are also very suitable for embedding them. You can either select your website as the link target or link directly to your Instagram account. Including Instagram makes sense to generate new followers, but we recommend directing the majority of the pins to your website. Experience has shown that you have better successes and conversions here.

Use pins with text overlay!
Pure product photos in the Pinterest profile are not enough for a really good strategy. Especially if you want to get clicks on your website! Here we have found that pins with a text overlay achieve much higher click rates than the pure product image.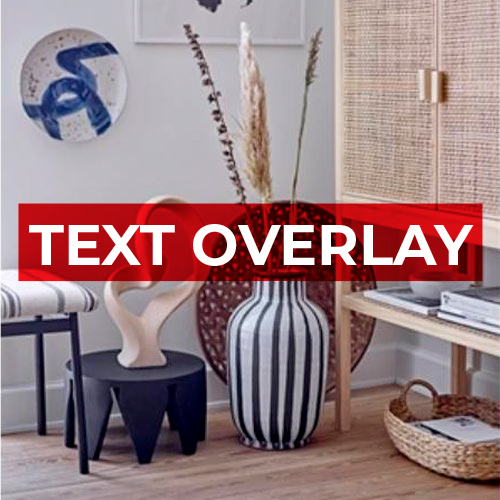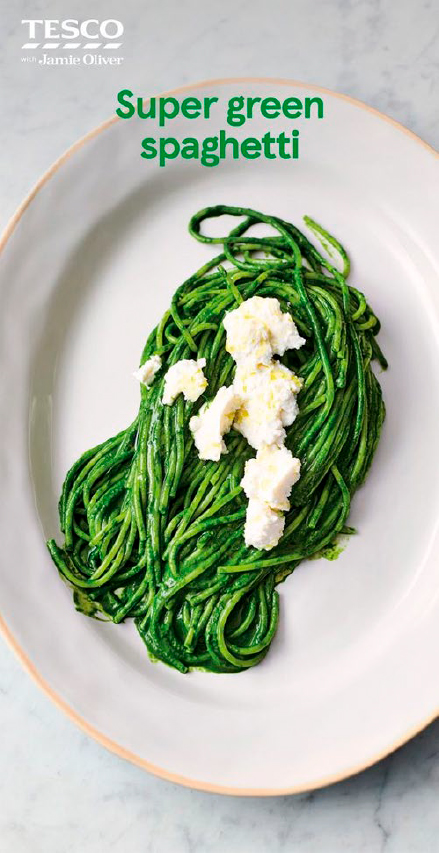 Create the basis with the standard pin
Would you like to increase the click rate on your Pins and thus your website? Then optimize your graphic designs on Pinterest!
Depending on the industry and topic, your pin can be designed with a picture plus a meaningful text. In niches such as coaching, mindfulness, finance, marketing, etc., it is even more sufficient to work with pure stock photos or even just a coloured background + text. With these topics, the focus is on the content behind the pin on the website – not on an inspirational image. You don't always need extremely high quality images.
A standard pin can look like this
Tips for an optimal pin design:
First of all, you should be aware that 85 percent of Pinterest is used on mobile devices. (source: Hootsuite) So make sure that your Pin is readable and stands out from the other Pins in the feed!
1. Short and concise text
2. Easily legible writing
3. Design in the CI: Logo / URL, colours, fonts
4. Integrate relevant keywords in the text and create interest
5. Text must keep promises when clicking on the website, otherwise Pinterest traffic is very prone to a high bounce rate.
The standard pin should usually represent the largest part of your pins. You can easily create these for blog articles, downloads or product categories.

Offer direct
added value
with inspiration
pins
Pinterest users love to be inspired by the visual search engine. So, think about how you can already create added value with great inspiration pins. These include, for example, checklists or infographics.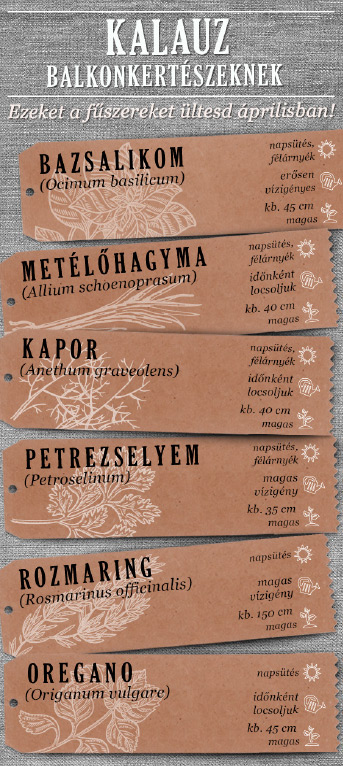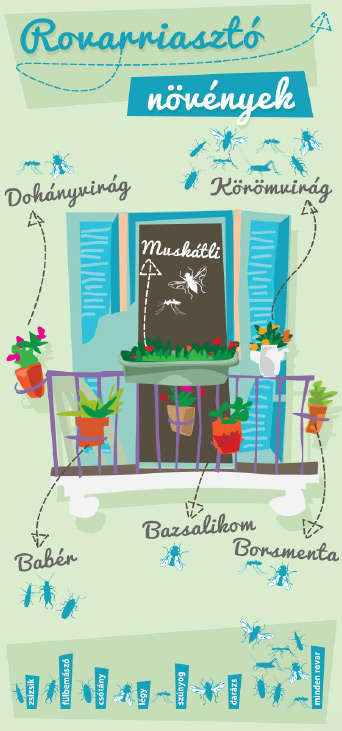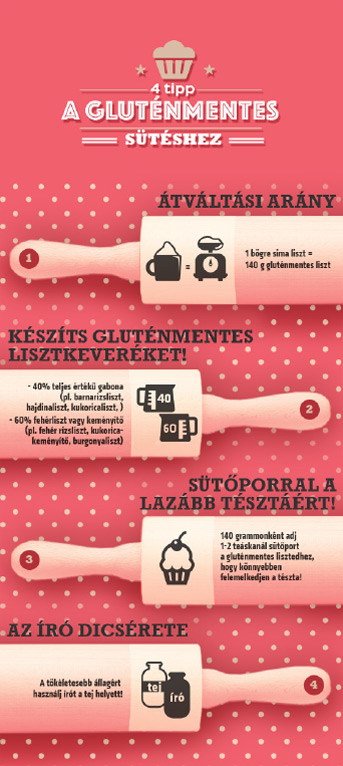 Get more awareness with
Video Pins
How do you manage to get even more attention for your Pin
in the feed? With video pins! If 50 percent of the videos are shown in the feed, they play automatically, which generates attention and increases the likelihood of interaction. Videos are also recommended because they are prioritized in the app at the top. It's best to search for keywords that are relevant to you, filter for "Video Pin" and let yourself be inspired! Videos should be around 15-30 seconds long and in portrait format (2:3). Include the logo, an interest-generating start and a callto-action at the end.

Animations & more
Do you have no video material or are you short on time? Then try animations. You can, for example, download these automatically from existing pins using the Canva online design tool. GIFs or stop motion videos are also great alternatives.
Use Story Pins, the revolutionary new pin format!
Story Pins are not about stories like Instagram, but rather a kind of "microblogging" in which you can, for example, prepare blog articles in a shortened version for Pinterest. The special thing about it: You can set many different link targets and thus call-to-actions with one pin.
A story pin can look like this:

Hammer tip: Video Pins or Story
Pins get more impressions
we have made the experience that new pin formats such as video pins or story pins receive much more organic impressions than the standard pin. You shouldn't miss this potential!
Carousel Pins also work on Pinterest
You probably already know this format with several pictures in one post from Instagram. Here, too, you can upload several pins as a carousel and assign an individual pin description and URL to each image.
Rich Pins have additional information that is automatically pulled from your website's metadata. This is very good as it gives Pinterest even more relevant keywords. In addition, your pins are automatically given a title that increases your visibility in the feed. Pinterest distinguishes between three different rich pins: article, recipe and product rich pins. For example, recipe rich pins show ingredients and preparation time directly. With product rich pins, the price and information on availability can be integrated.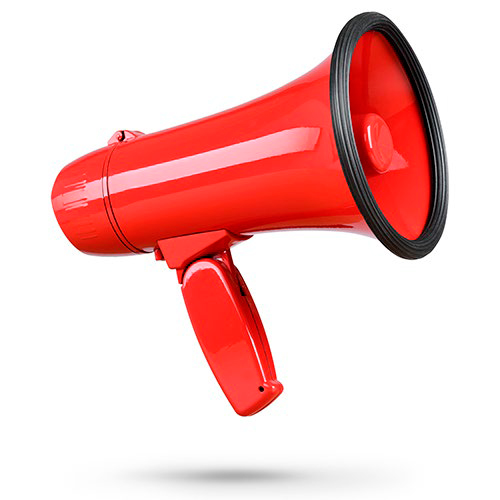 Reach your target group even more specifically with Pinterest Ads
Social media ads on Facebook & Co. are overcrowded and expensive? Often these are still very successful, but also quickly saturated and costly. It's different with Pinterest: Ads have only been available here since spring 2019. Therefore, many niches are still vacant and you benefit from low prices. You can think of Pinterest Ads as a mixture of Facebook Ads and Google Ads: You can target according to interests and target group as well as certain keywords. In combination with the visual focus, which has an emotional effect, a Pinterest ad is a special combination and can be very successful.

Organically test which pins are already well received by the target group and have a good CTR. You can then push these with targeted advertisements. Since Pinterest distinguishes itself through the sustainability of the pins, your pin lives on after a campaign on the platform. For example, at a start-up in the recipe niche, the CPC has been reduced from the original € 0.12 to € 0.02. A test budget of € 500 to € 1,000 can initially be sufficient to test the potential. A profitable ROAS can be determined fairly quickly, especially for e-commerce. So it is best to start immediately after setting up or revising your profile with the parallel switching of Pinterest ads.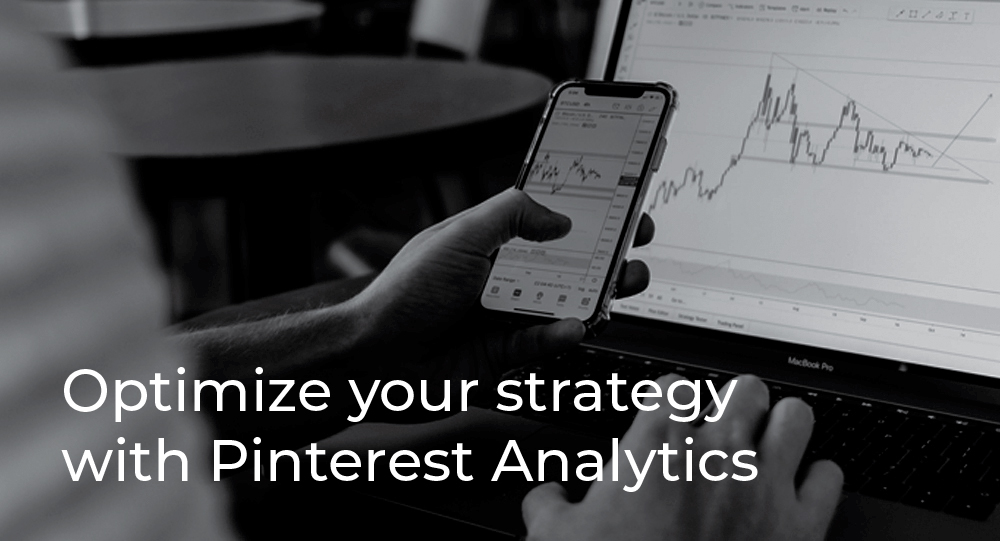 We recommend that you prepare a monthly report. Don't just check whether your KPIs have been achieved, but continuously optimize your strategy!
Analyse your top pins with the most clicks, the highest engagement and, above all, the best CTR rates. These pins go down well with your target audience – either because of the design or the theme. To do this, create more pins and vary the design template, the images or the text to increase your reach over the long term.
Are you repinning external pins? Then also analyse which third-party content performs best. Are there any topics that you currently haven't covered, for example in the form of a blog article, but which thematically suit you very well? Then this is the best analysis to get relevant ideas for your content marketing.
Pinterest is the marketing platform for 2021 that should not be missing in the marketing mix of companies. Start now to build a Pinterest community and create a successful, organic traffic channel. Take advantage of other opportunities that other social media platforms don't offer to increase your reach and strengthen your brand.
In the relatively new area of pinterest ads there is still little competition. So, take advantage of the opportunity to achieve excellent results at low click prices. How much effort Pinterest requires depends very much on your goal and the pin strategy. In general, however, it can be said that a start on the platform with three to six days per month is realistic. Once Pinterest has proven to be successful, it is worth investing more resources. In some companies, one or two employees only work on the Pinterest website. But even with fewer resources, a lot can be achieved!
Pinterest is a somewhat
unique platform when
compared to other social
media platforms, but we
have cracked the code.
If you want to grow your
business on Pinterest and
see great returns in the
future, we are
happy to help!
Renata Szoboszlay
Head of Social Media
www.hammeragency.eu