It was super to meet everyone and enjoy one of downtown Budapest's most interesting "ruin" venues, Extra Budapest.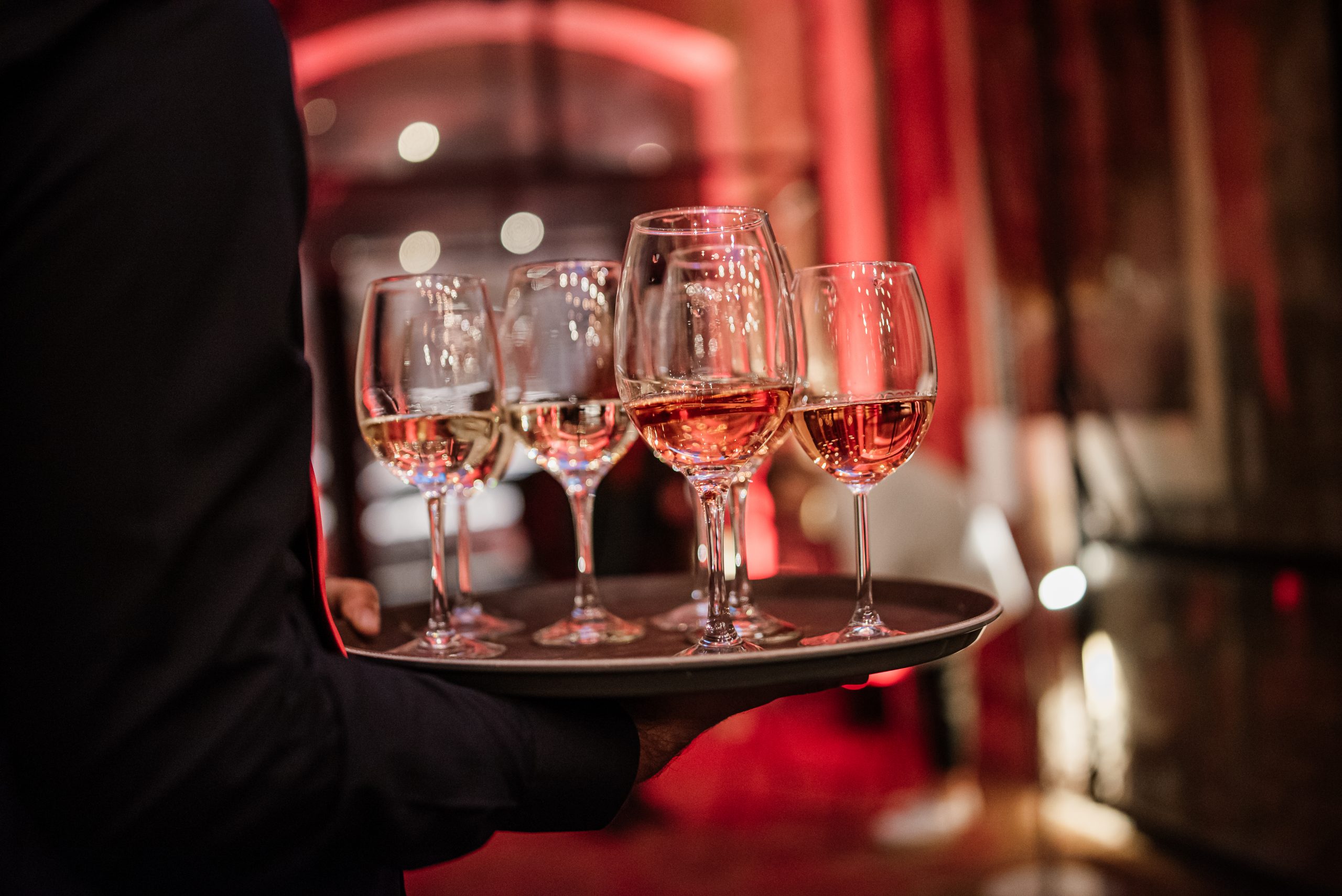 After the welcome drink(s) there were personal introductions and interesting chats with some of our current and former clients for whom this event was held… in fact, the 25th was all about thanking them for our success.
Peter and Viki took the stage first to do just that and, as it was all about the future and the past coming together, Peter was in full costume aligned with the theme of the party, the movie, "Back to The Future".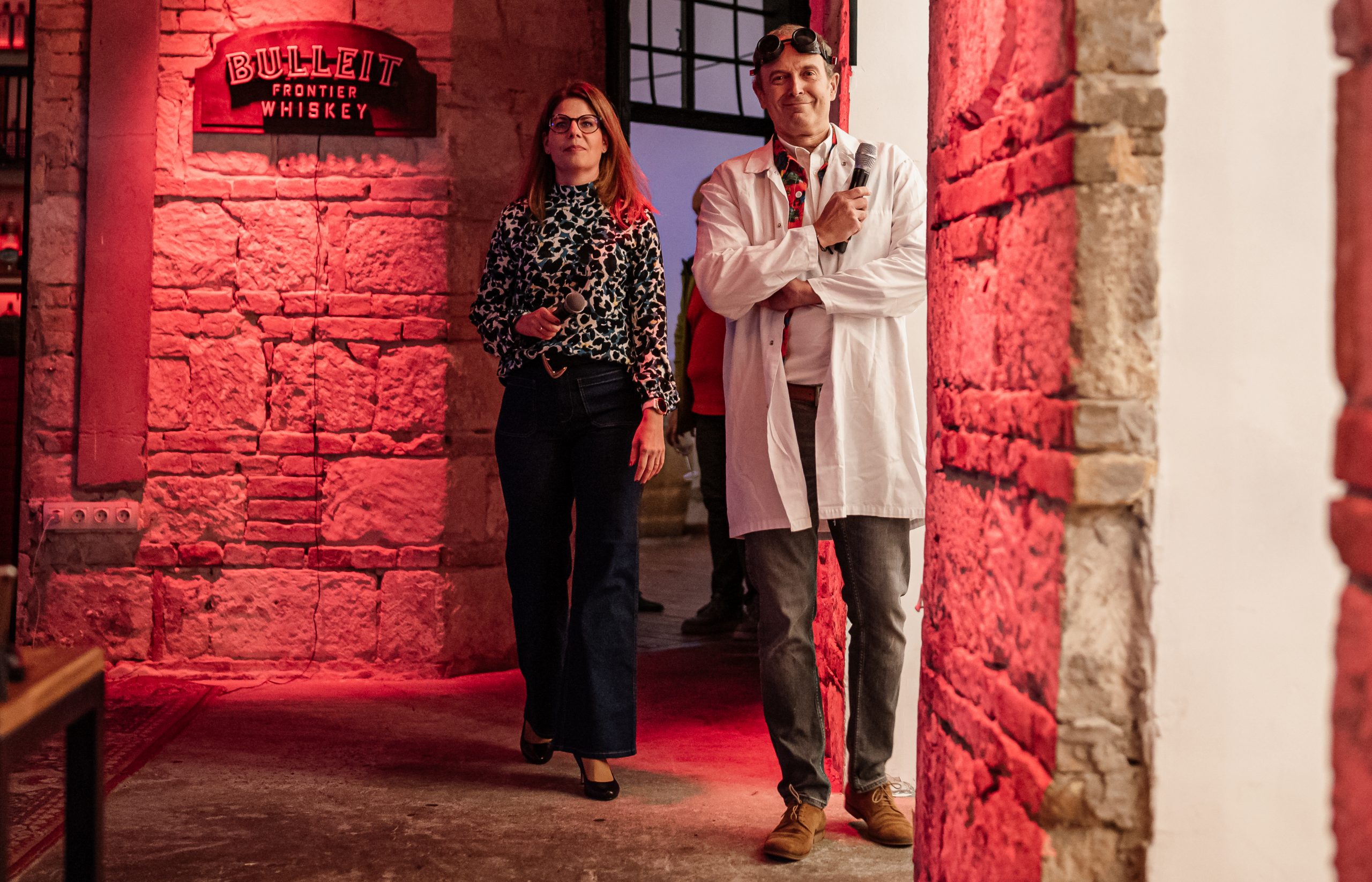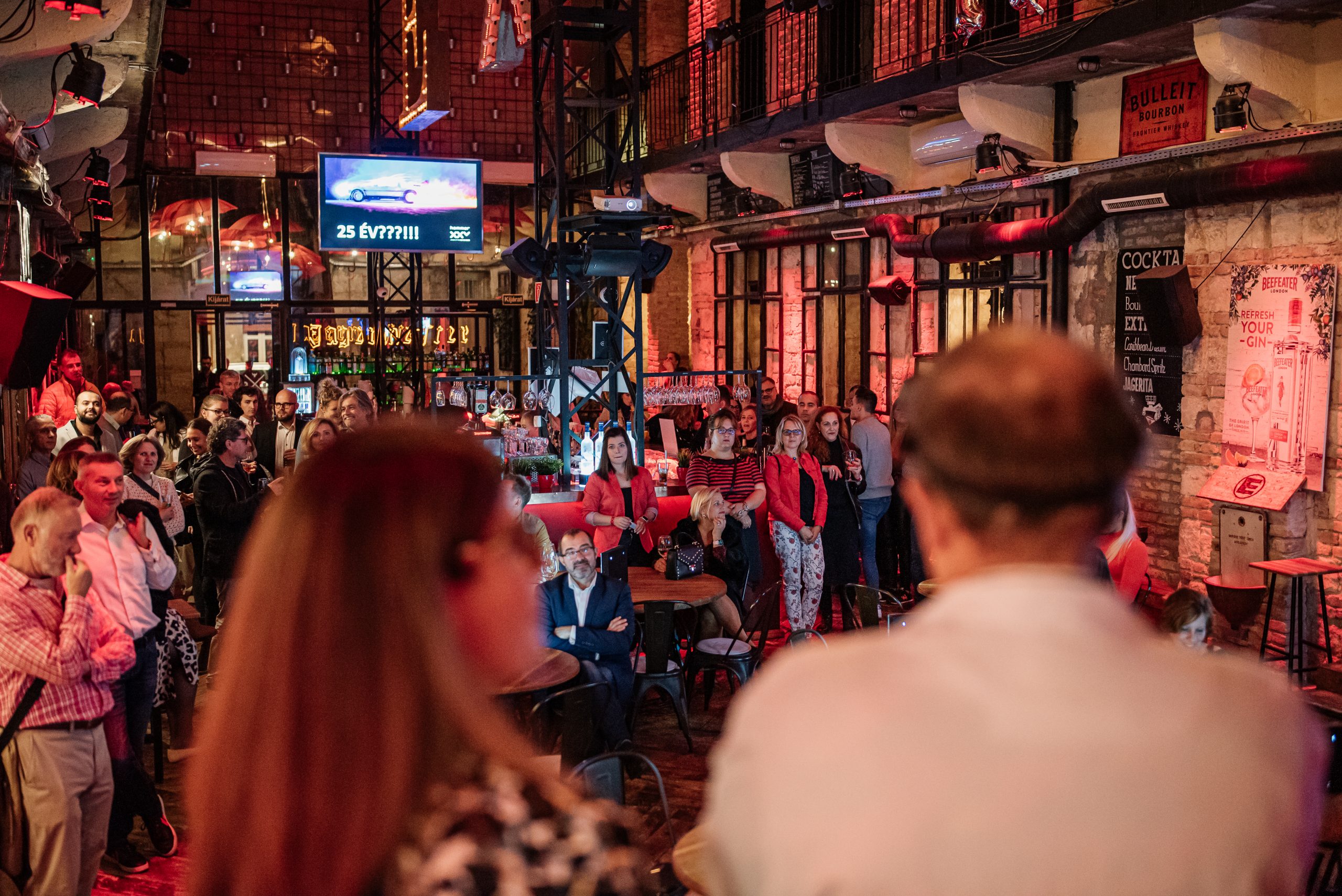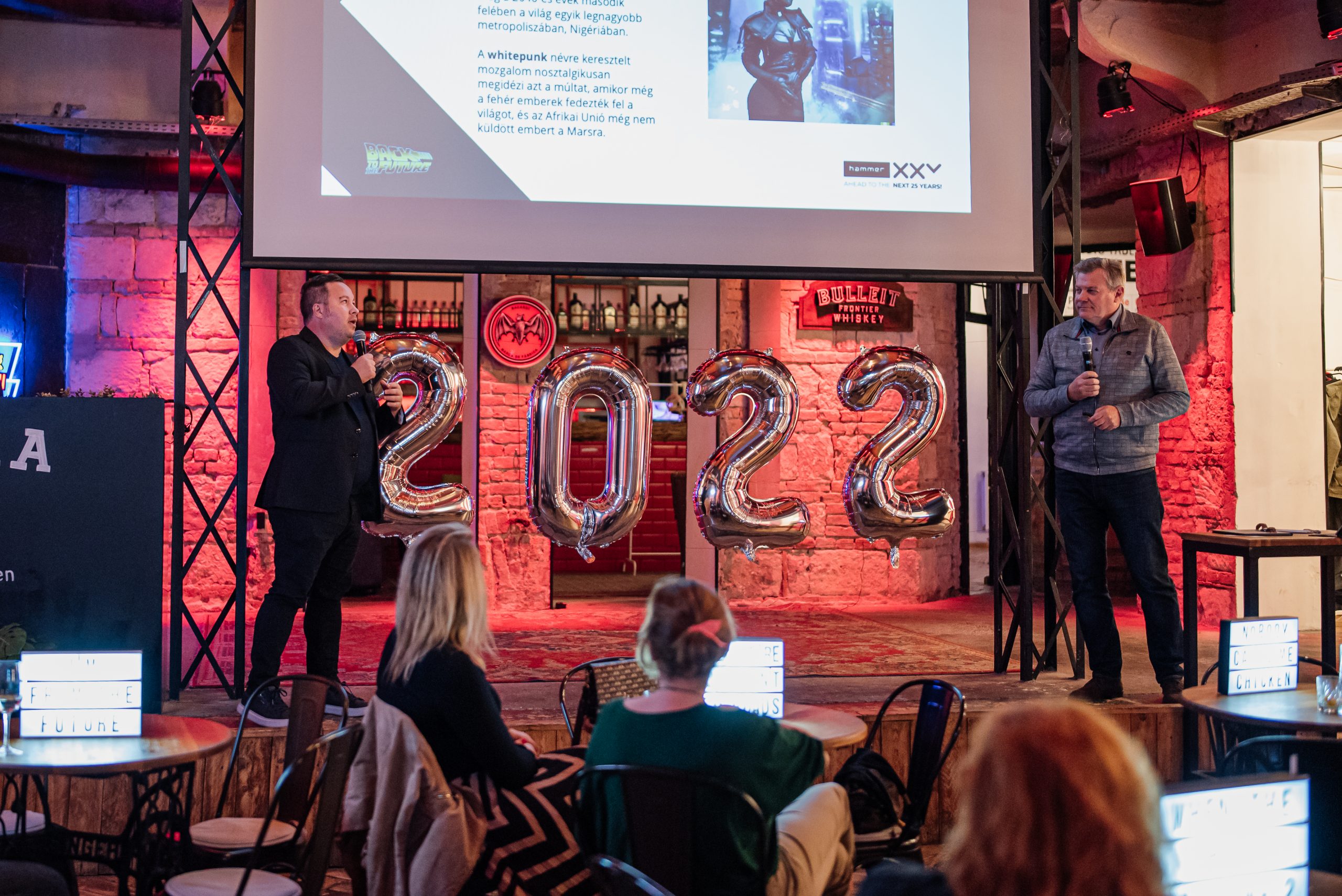 This followed with a presentation by Akos Kozak and Andras Kanai. I was worried that one of our "secret weapons", Akos and his in-depth knowledge of retail, might require the guests to don scuba gear in order to reach those depths, but the combined presentation of the two was a perfect combination of insight and humor.
You might ask, "how would you know Tim, it was all in Hungarian?" Well, there were the nods of approval and peels of laughter. Also, lucky me, I was seated next to a charming interpreter on one side and a wonderfully experienced former client on the other. So, I checked… and they both were extremely impressed.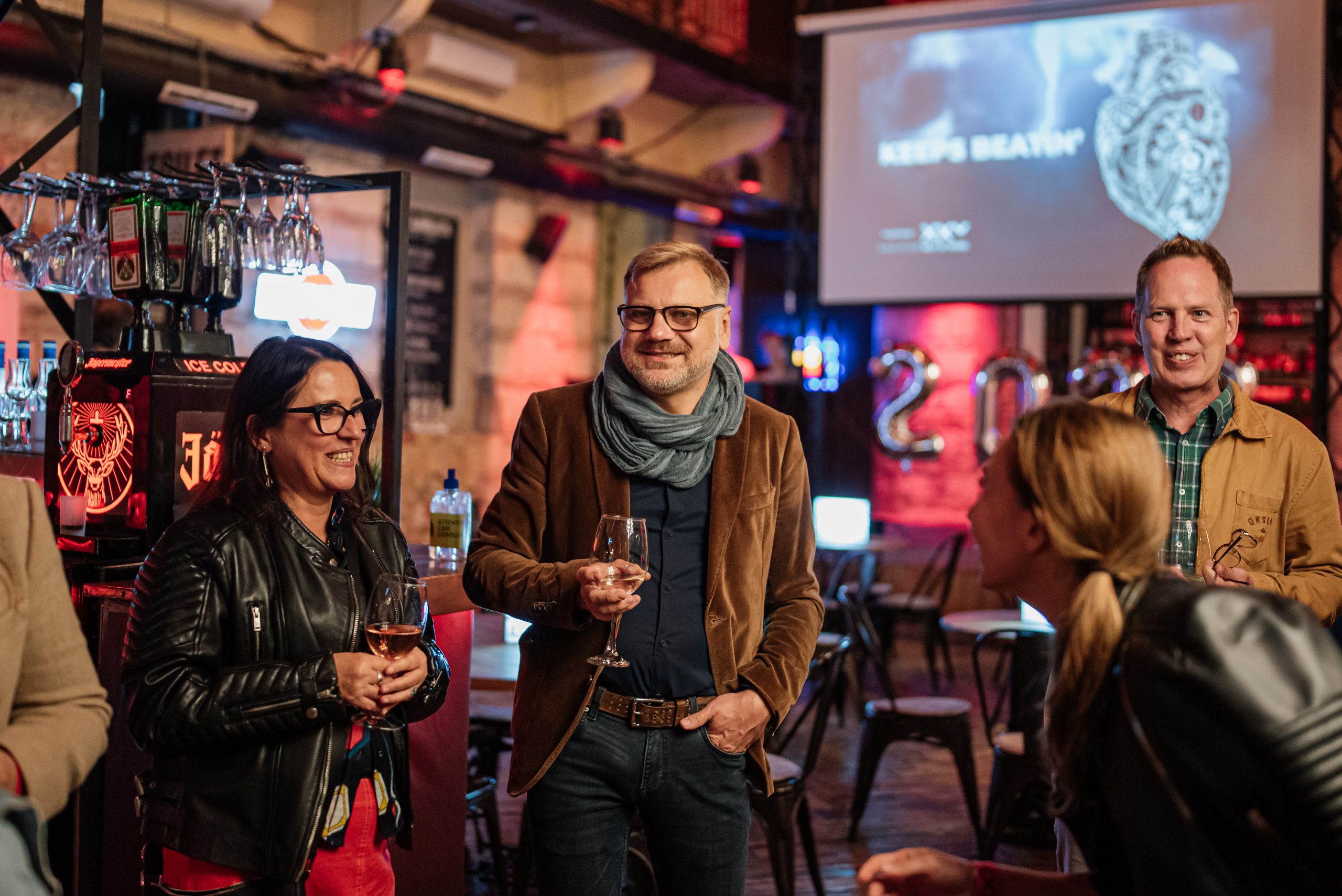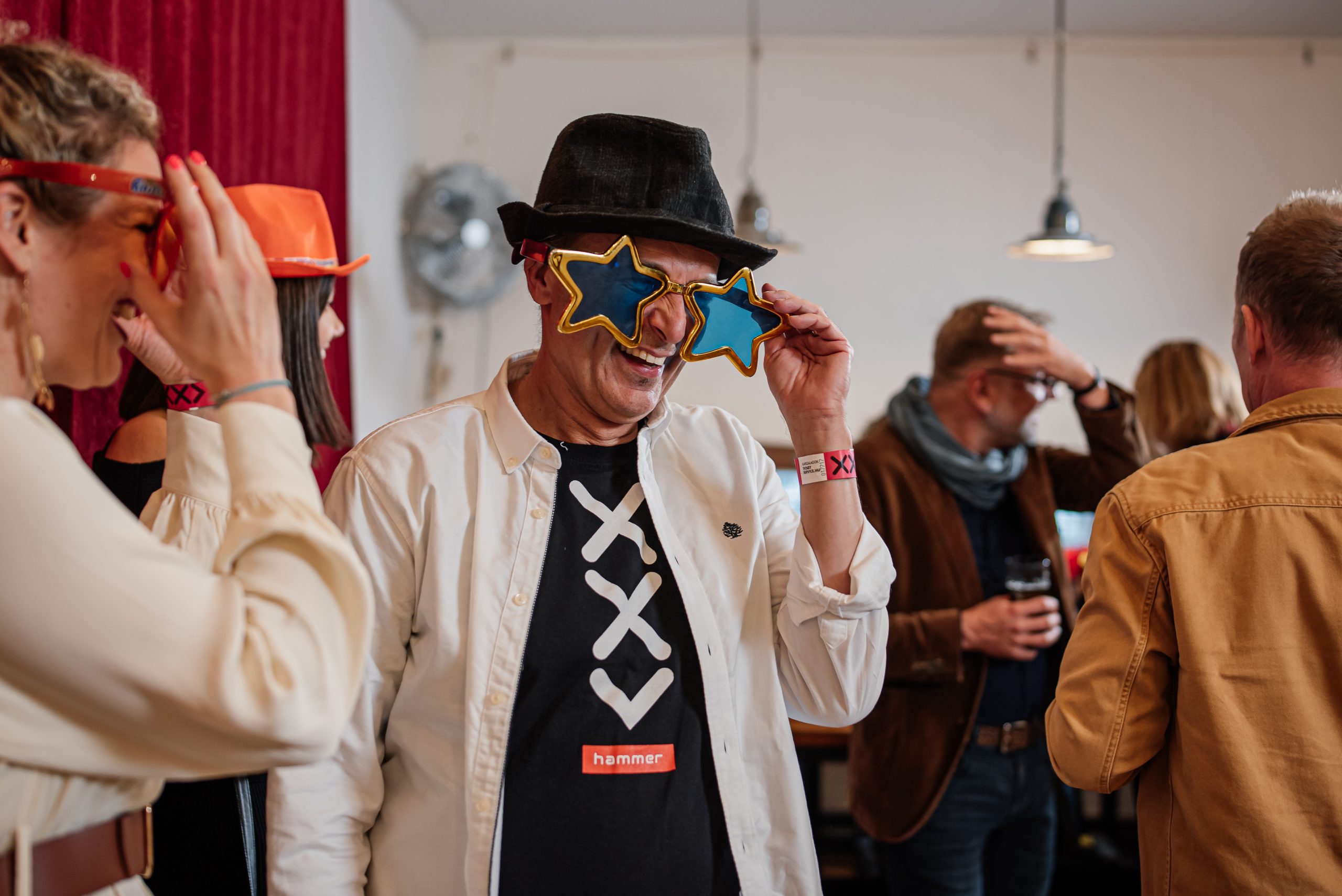 The evening progressed with a buffet of scrumptious food, more drinks a swirl of conversation, music and more laughs.
Most of the crowd stayed until the club closed and a few of us visitors to Budapest continued guided by Bettina, former Creative Director of Hammer Budapest.
Thanks again Viki and Peter for your being such warm hosts and Lívia, Anna and Maria for the organization. But mostly, thanks goes to our wonderful clients, whose company made the evening one to beat for the 30th.