Ideal automated world?
Do you remember The Mole's Dream (Czech title: "Krtek ve snu") cartoon movie by Zdeněk Miler? The story is about an ideal automated world that can easily collapse by not providing a compatible solution for non- automated standard human needs. Eventhough the movie was released almost 40 years ago, there were some ideas expressed in it that we're familiar with today in the digitalized 21st century.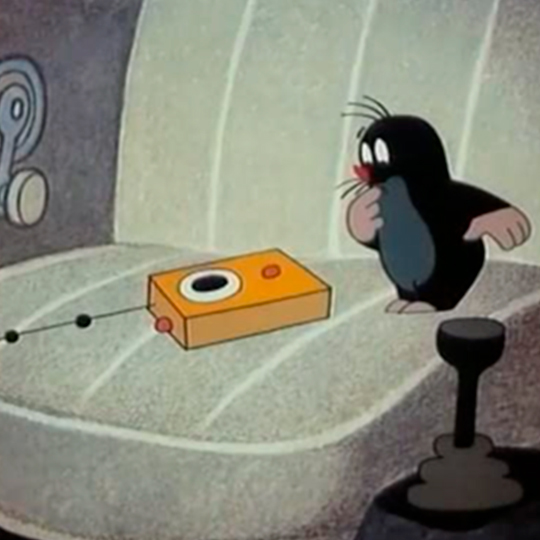 Innovation or frustration
Our everyday life is surrounded by machines and innovated techniques. We're addicted to them, they manage our professional and private life. Just imagine how many tools, applications, systems and platforms we have to use in a day. Our phones, computers, smart home devices require multiple skills. The more innovations we have, the more frustrated we get.

An ideal digital work experience
Everyday business holds major challenges. You have to adapt to the technical solutions both in your company and those of your client's and suppliers. It requires flexibility. I'm sure that the vast majority have faced frustration due to daily multitasking not being supported with streamlined techniques.
We have a vision about an ideal digital work environment. You get a platform that is shaped to your needs: it schedules your meetings, manages your projects, sends you notifications, keeps control above your ongoing and planned projects, collects all ongoing internal and external conversations, helps you with planning and reporting, and follows the financial methods. An all in one tool, shaped to your needs, adaptable to your IT environment, all platform and device compatible, secure, international, easy to use, without any compromise, that even saves you time and money all while liberating your energies and time to face new challenges. How does this sound?

The tool you were dreaming of
There are several project management systems available on the market that offer different modules. The modules can be shaped to any business scope, but in the majority of the cases they require compromise from IT and functionality perspective and are often very expensive.
In the past years we focused on digital innovations and marketing automation and so have learned that the key is in the combination of both a human approach and the proper understanding of business needs. We shouldn't have to adapt to the tech, rather it should adapt to our needs. Without compromise. So we aimed to develop a unique business-oriented digital tool for marketing professionals, bringing an innovative solution to the daily operation between agency and marketing experts to save time for themselves and their projects.
Our human-needs shaped marketing collaboration platform now exists. Watch this space! Very soon we will make it available to the market. The future has already started.