Grocery Leaflets Going Digital?
Although the print leaflet is not being discontinued, nor is it likely to be discontinued, the most recent big change in the Flyer's long history is that it is going digital. In this regard, at the end of 2021 innovation in Western Europe, Asia, Canada, and the U.S. outstepped that of the CEE.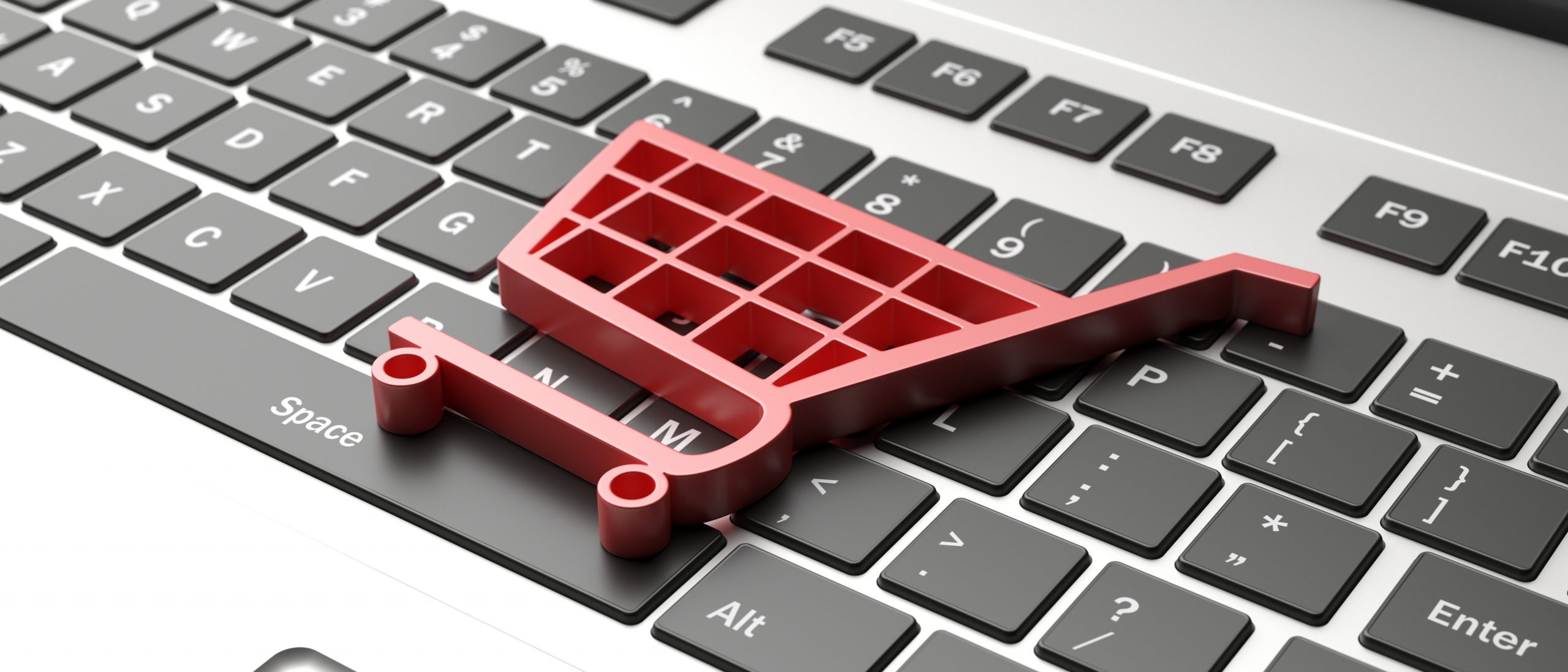 As with all innovation, the room for diversity is great: from simple foldable online pdf currently available from most grocery chains to fully digital, embedded, and integrated marketing campaigns using machine learning algorithms to offer the consumer more targeted information.
Why? Engagement & Loyalty!
The main reason for digital flyers initially seems to be for time and cost savings, but it turns out that engagement is the key. According to Capgemini, 2020 report, 69% percent of consumers overall – and more than 80% of consumers in China and India – prefer to shop with retailers who are using automation and believe that automation can be the solution for the problems experienced while shopping even in-store.
There are more and more digital leaflets in 2022 but how did this start?  Mainly, this is a reaction or adaptation to consumer behaviours in which CoVid-19 played a major role. Now, with digital shopping booming, it stands to reason that promotional leaflet see more online development.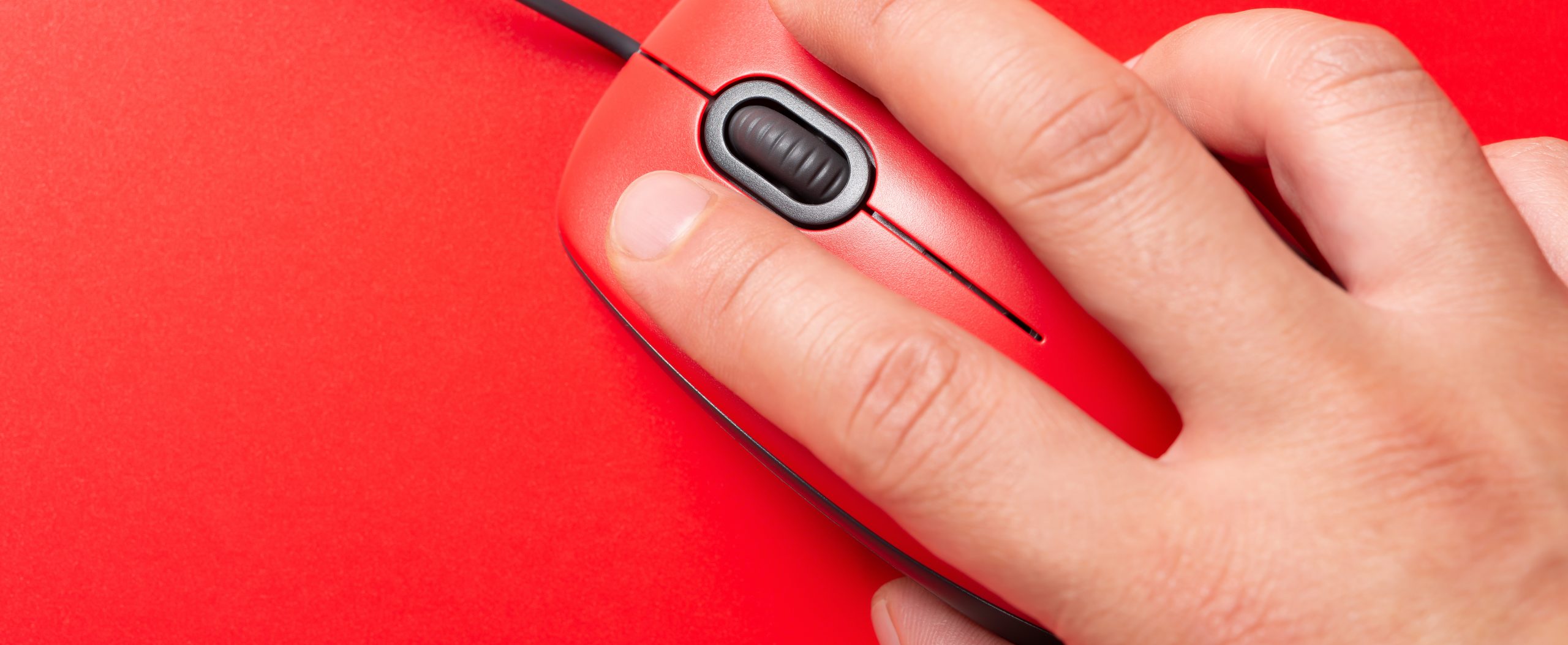 A recent Forrester report on, "The State of the US Grocery Shopper—COVID 19", says,
"Grocery store executives need to understand how their customers' expectations and behaviours around grocery shopping have changed in the short term and how they will evolve in the long term."
Consumers will select stores that make their lives easier, and this includes making it easier to find special offers, promotions, and competitive pricing for both online and in-store shopping.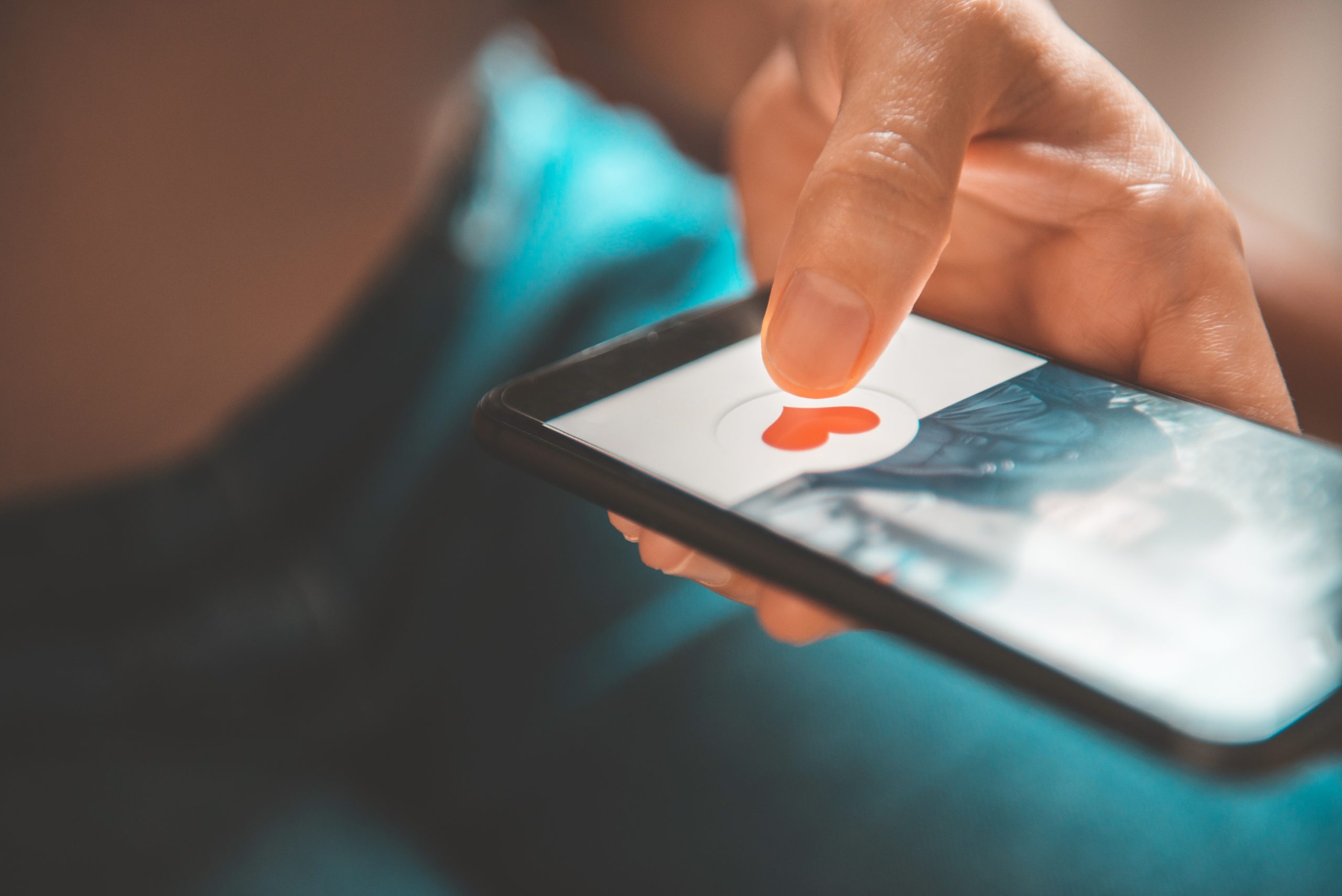 In 2021 Grocery Dive said that it will be a critical year for grocers to solidify and extend the gains in online that they won last year for sustained growth. Strengthening digital offerings will be crucial, they say, to maintaining customer loyalty. Grocery retailers must approach online shopping as a seamless part of the entire customer experience.
Since 2020 the largest jump in any online demographic was seniors, so some chains have begun to make sure they retain them going forward:
With things like promotions of free delivery for seniors, and ensuring their online promos, digital leaflets and e-shops have larger fonts.  These things work as well on the paper leaflet promotion as they do on-line, and both help to drive in-store traffic.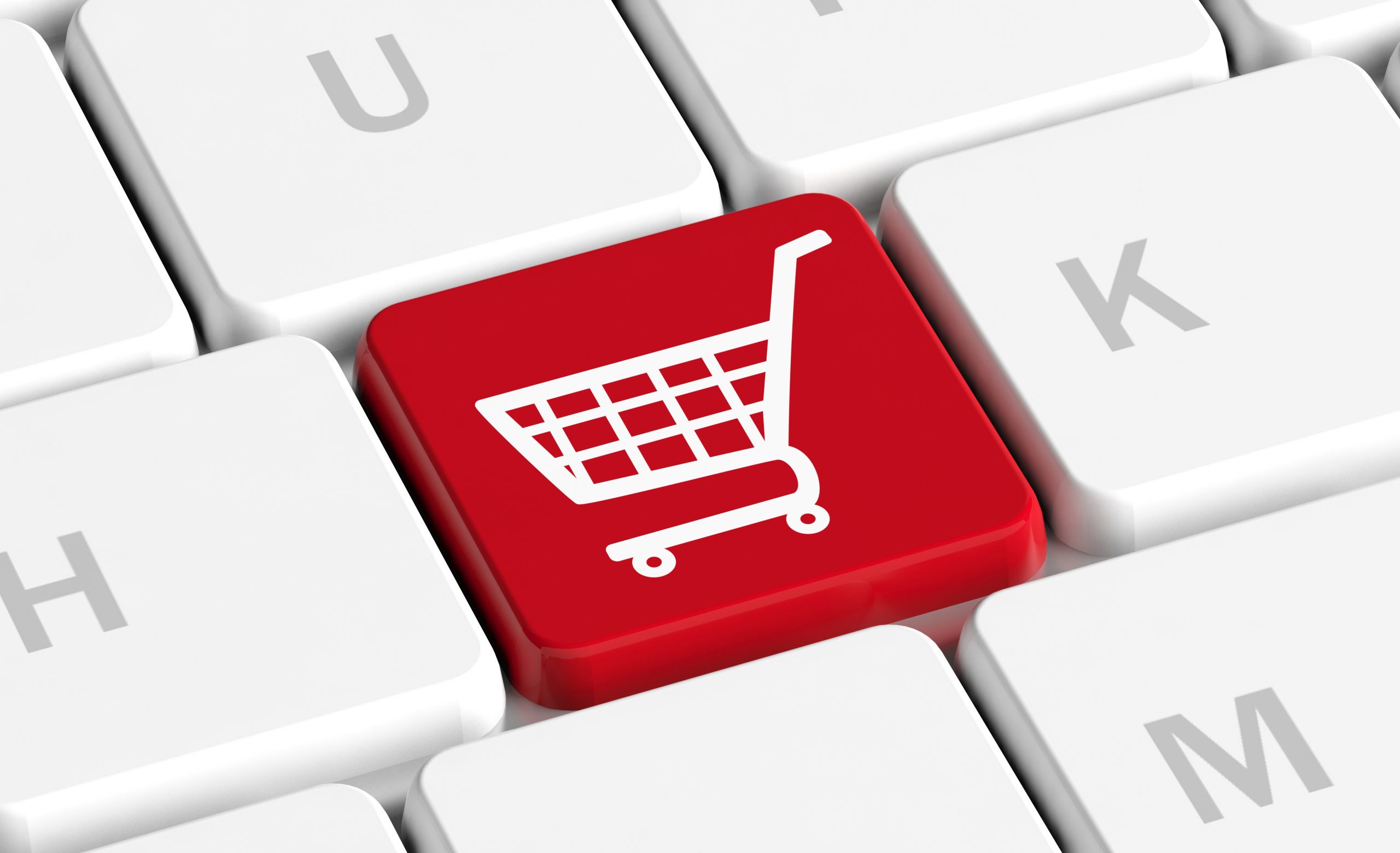 Engagement results in loyalty. So, the focus on changes to digital is towards more engagement with the consumer.
Automated and targeted Ads is major trend driving engagement. For example, a feed-based solution that marries buying and creative ad development in one spot, saves time by going direct from the buying promo to the automated Ads.
This type of fully automated solution allows for the creation and delivery of Digital leaflets while realizing them as "Instant Experience" ads, Facebook's immersive full-screen mobile experience. So, the ads can be easily scrolled through on mobile or laptop.
A quick example…
Carrefour launched in the region by UAE-based Majid Al Futtaim in 1995 to operate in countries across the Middle East, Africa, and Asia. Today, it operates over 350 Carrefour stores in 17 countries, serving more than 750,000 customers daily and employing over 37,000 colleagues.
Most retailers, Tesco included, already use simple digital foldable pdfs. Collecting brochures in a digital format and organizing them by categories. Usually, they are composed images and very short text designed, as with paper, to get customer attention for many various products and those are usually price reductions or 2×1 promotions as above.
But there is more…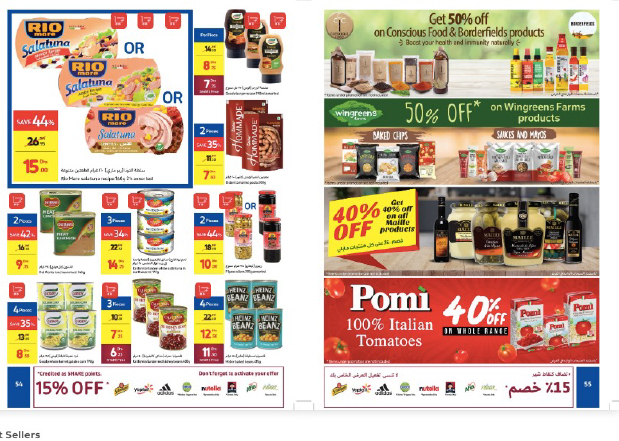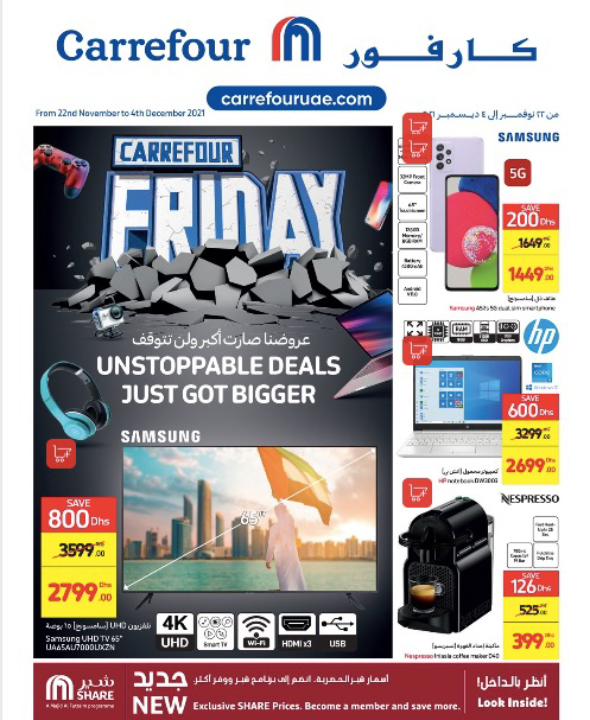 Digital to In-store: Numbers
Again although, print leaflets have not been discontinued, after transitioning from foldable pdf to fully Digital Leaflets Carrefour UAE was able to engage with online audiences and drive them towards visiting the stores with promotions they receive on their mobile screens. They were also able to benefit from time savings by setting up such automated Ads.
They reported: 30% reduction in execution time and circa 50 work hours saved monthly while producing over 30 automated leaflet ads every month. The engagement rates from the automated digital leaflet campaigns have been impressive, hovering at 7-8%, which is significantly higher than other ad formats.
In the case of multiple countries campaigns are altered to deliver relevant local offers and optimized for store traffic to achieve the lowest Cost per Store Visit.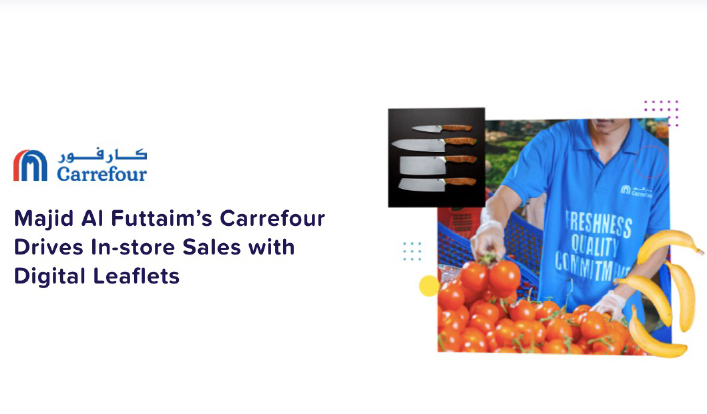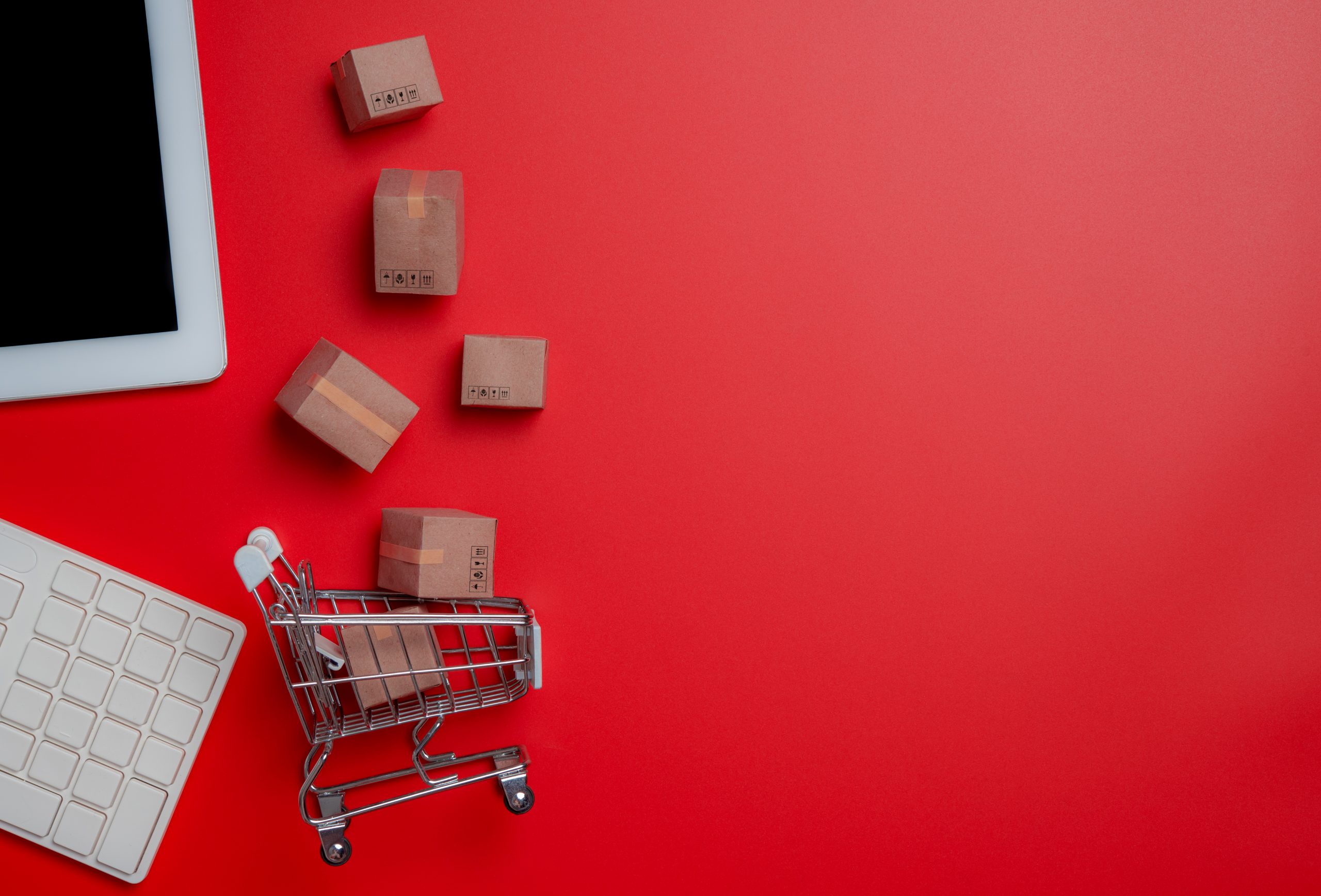 From 2020 there have been some interesting ideas and tips internationally for both digital and print leaflets, such as shoring up the older crowd with free delivery and larger fonts and using fully digitized leaflets (rather than simple digital pdf versions) to increase loyalty and traffic using targeted engagement and reducing the amount of time, trees, and costs.
Given the recent increase in online shopping, advances in data management and the relative ease of transitioning from pdf to fully digital it seems a sure thing that most major grocers in CEE will adopt these trends through 2022.